Welcome to Gizmos Comedy Show

Gizmos Comedy Show ® 180 Jefferson Drive, Menlo Park, CA 94025

If you are looking for high quality, family entertainment then Gizmo McCracken is the answer for your event. Working the Show from the Hello to the Goodnight with high energy is his specialty.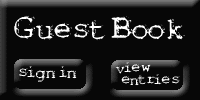 Call: 

417-632-4797

417-466-6857

2017

January

6th - 7th = Rome, GA

20th - 21st = Sioux City, IA

February

10th - 11th = Starkville, MS

April

21st - 22nd = Wichita Falls, TX

27th - 30th = Corpus Christi, TX

May 

4th - 6th = Helotoes, TX

13th = Power of Pink Walk Wheaton, MO

18th - 20th = Killeen, TX

26th - 28th = Claremore, OK

June

16th - 17th = Cassville, MO

29th-30th,July1st=Wellington,TX

July

21st - 22nd = Ozark, MO

26th - 29th = Burwell, Neb

August

1st - 5th = Sydney, Iowa

8th - 12th = Lovington, NM

18th - 19th = Eureka, KS

September

9th = Thomas, OK

15th - 17th = Tyler, TX  

October

5th-7th = Hempstead, TX

December 

7th - 16th = "Comedy Rodeo Style" Mandalay Bay Las Vegas, NV 

2018

July

25th - 28th = Burwell, Neb

August

22nd - 25th = Vinita, OK

Comedy Rodeo Style

Did you catch Comedy Rodeo Style on the Roper stage at the Mandalay Bay this year in Las Vegas?? 

Would you like to bring this variety show to your fair, Rodeo or Tradeshow? 

Contact Gizmo today! Dates are available. 

Be sure to come see us again in 2017 at the Mandalay Bay Hotel and Casino Roper Cowboy Marketplace.